Identification of ductile iron manhole covers
---
---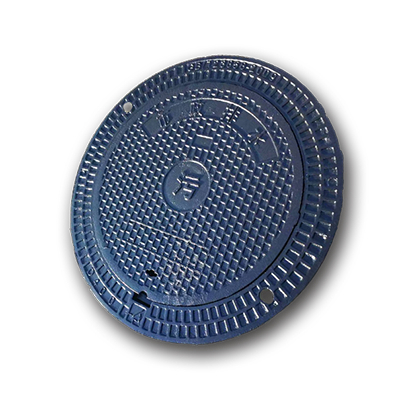 The appearance of ductile iron manhole covers is very similar to that of cast iron manhole covers, which cannot be distinguished from the surface alone. In fact, the effects expressed by different materials are different.
(1) Knocking on manhole covers: The sound made by ductile iron manhole covers is like tapping on carbon steel. The knocking sound of the gray iron manhole cover sounds very dull.
(2) From the fracture surface, it can be seen that the fracture grain of the ductile iron manhole cover is very small and black gray. The grain size at the fracture of the gray iron manhole cover is relatively coarse and gray white.
(3) From the perspective of smelting method, the ductile iron manhole cover is achieved by adding inoculants and spheroidizing agents to the gray iron during smelting to reduce the fragmentation of ferrite, increase strength, and improve performance.
(4) Grey iron manhole covers are directly melted into molten iron without adding any auxiliary materials during smelting, and then cast into manhole covers. The former is made by adding nodularizing agents, rare earth magnesium and other metal alloys during smelting.
(5) Ductile iron manhole covers have high strength and good toughness, making them about 30% lighter than similar gray iron manhole covers.
---