Several common characteristics of rainwater grates
---
---
Several common characteristics of rainwater grates
Rainwater grates have a wide range of uses and product features. Below, the editor of rainwater grates will introduce some common features of rainwater grates.
1. High strength: Made of composite building materials with different steel fiber reinforced concrete structures, combined with steel frames, vibration formed, with a maximum level of 44 tons of experimental research results, meeting and exceeding the CJ889-2001 standard released by the Chinese Ministry of Construction.
2. Non deformation: Steel fiber manhole covers have strong tensile properties. The product will not deform.
3. Anti theft: Synthetic materials have no recycling value and are a natural anti theft material; Anti theft chains can be installed to prevent theft of property in the well. It is possible to completely eliminate the occurrence of "urban research black hole" accidents.
4. High precision: The product is formed by mold vibration, with a small gap between the cover and the seat, overcoming the problem of "running, jumping, and chirping" of cast iron and plastic manhole covers, improving road traffic capacity and driving comfort.
5. Corrosion resistance: This product has been tested by the National Chemical Building Materials Testing Technology Center and has significant acid, alkali, and corrosion resistance. The anti-aging index reaches above Grade III, and the service life is long. The product has been widely used in municipal engineering construction nationwide and has been highly praised by users and experts.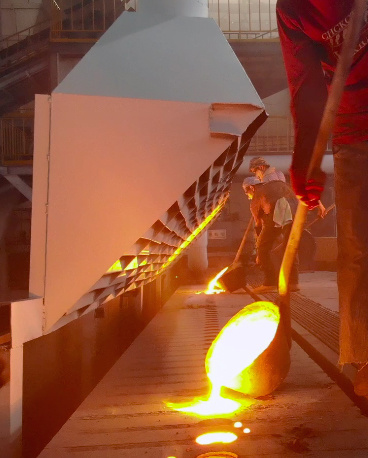 There are many types of rainwater grates, which can be divided into many different types according to different conditions:
1. Ordinary rain grille: steel grille.
2. Tubular rainwater grille: It is a steel grille surrounded by steel pipes.
3. U-shaped rain grill: It is an angle steel grill.
4. Anti theft rainwater grille: Place the angle steel frame in reinforced concrete, and then place the steel grating in the angle steel frame.
5. It is usually recommended that you use an anti-theft rainwater grate
The product quality and installation of rainwater grates are crucial. Below are some precautions for installing rain grates.
1. To ensure the strength of the foundation, it is necessary to prefabricate the cement foundation before installing the rainwater grille.
2. After the installation of the rainwater grille, fastening bolts should be installed, and the bottom of the frame should be filled with cement mortar.
3. Rainwater grates of any shape, size, or eccentricity can be made according to actual needs.
The qualified rainwater grate ensures the effectiveness of product use, and the inspection method for whether the rainwater grate is qualified.
Adjust the position of the manhole cover so that the geometric information center coincides with the load data center. It can be loaded at a speed of 1-3KN/s, loaded to 2/3 of the experimental design load, and then unloaded. This process is repeated 5 times, and the difference in deformation between the first and fifth loading is residual deformation. Then, the test load is loaded at the above loading speed, and unloaded 5 minutes later to check for cracks on the manhole cover and support.
If you need high-quality rainwater grates, you can contact us. We are trustworthy in choosing high-quality rainwater grates and look forward to working with you.
---