Advantages and Applications of Steel Pipe Fasteners
---
---
Next, let's talk about the advantages and applications of steel pipe fasteners
Steel pipe fasteners are commonly used fastener products in industries such as construction. Building steel pipe fasteners have six major advantages. Let's take a look at their advantages and applications.
Advantages of steel pipe fasteners:
1. Building steel pipe fasteners are fastener products with safety advantages, quality advantages, and brand advantages, which are easy to use.
2. Steel pipe fasteners have strong anti slip performance, overcoming the shortcomings of point or line bonding between cast iron fasteners and steel pipes, and greatly eliminating the hidden danger of steel pipe slipping.
3. Strong deformation resistance, this type of steel pipe fastener has a different manufacturing process compared to ordinary stamping fasteners, breaking through the limitations of traditional stamping processes on material thickness, and will not deform during use, ensuring the repeated and effective use of the product.
4. The product itself is not prone to rust and damage, and is easy to maintain during use, reducing maintenance difficulty and saving maintenance costs.
5. The product has undergone passivation and galvanizing treatment, greatly improving its corrosion resistance and extending its service life, far exceeding the service life of cast iron fasteners.
6. It adopts a new connection method, and the new nut ensures that the fastener can always be vertically and firmly fixed in case of steel pipe deformation, eliminating the possibility of steel pipe slipping.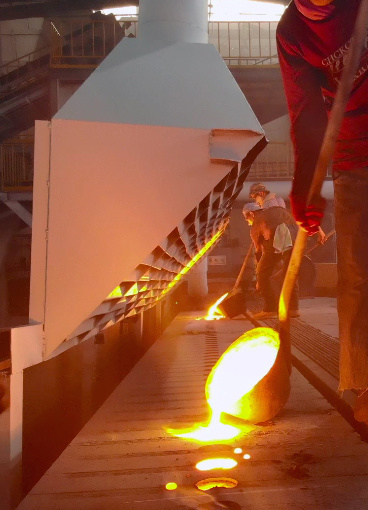 Application of steel pipe fasteners:
Before construction, steel pipe fasteners need to be operated completely according to the construction plan. A good plan can avoid many uncertain factors during construction. Before the application of steel pipe fasteners, the surface quality of the fasteners should be tested. If there are gaps or other unqualified places, it is prohibited to use them. Before the use of fasteners, sampling inspection should be conducted to check whether the quality and surface of the fasteners match the scale. If they have not been inspected or fail the inspection, they should not be used.
How about building steel pipe fasteners?
The various properties of steel pipe fasteners in construction are superior, such as resistance to fracture, sliding, deformation, peeling, corrosion, etc. The fasteners must have sufficient strength, durability, and a certain degree of elasticity, and effectively maintain a reliable connection between the steel rail and the sleeper.
When we choose building steel pipe fasteners, we always pay attention to the price of building steel pipe fasteners. When using the product, we can greatly help ourselves through different characteristics based on the actual situation of the product.
So in the process of using the product, we will carefully understand the proportion of steel pipe fasteners, and then determine whether it is suitable for us through a certain proportion. Therefore, we can see that its price is reasonable. In some price lists provided by many manufacturers, it can be seen that its usage method is relatively simple, and after long-term use, the pH value is relatively good, and there will be no peeling or abnormal situations. Therefore, there are many application fields.
It makes us truly feel that the product can bring some help and function to people, and is favored by people. Therefore, the product has a relative advantage in price and has been recognized by everyone.
---