The usage principles and maintenance items of steel pipe fasteners
---
---
Let's talk about the usage principles and maintenance items of steel pipe fasteners
Regarding the load-bearing capacity of steel pipe fasteners, the construction load of the operating layer should meet the design requirements, and should not be overloaded. It should be able to bear a certain weight. Scaffolds should not be connected to template brackets. When connecting, certain treatment should be taken to ensure the reasonable load-bearing of steel pipe fasteners. Below, the editor will introduce the use principle and maintenance matters of steel pipe fasteners.
1. Before construction, a construction plan must be prepared, and a rigorous and thorough construction plan must be developed. If the plan is not well formulated, unexpected events may occur during the construction process.
2. Requirements for the appearance quality of steel pipe fasteners. Impact inspection of the appearance quality of steel pipe fasteners is required. It is strictly prohibited to use steel pipe fasteners with cracks, deformation, or bolt slippage to prevent construction failures and accidents when using these unqualified steel pipe fasteners.
3. The steel pipe fasteners used in the fastener type template bracket must be sampled and tested before use. The quality and appearance of the steel pipe and fasteners must be sampled and tested to see if they meet the standards. The relevant sampling quantity shall be executed according to relevant regulations, and a certain proportion shall be selected for inspection. Those that have not been inspected or fail the inspection shall not be used.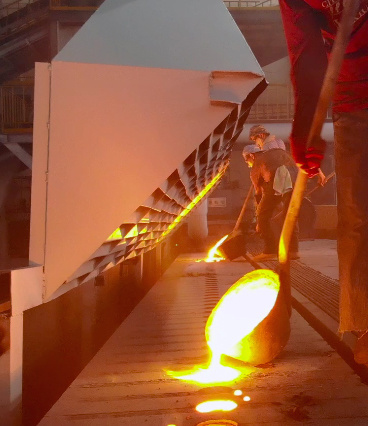 Scaffolds and steel pipe fasteners should be properly stored when not in use. The following are some precautions for maintaining scaffold fasteners:
1. Scaffold fasteners (including components) that have been used should be promptly returned to the warehouse and stored in categories. When stacked outdoors, the site should be flat, well drained, with a cushion layer, and covered with tarpaulin. Accessories and parts should be stored indoors.
2. All bent and deformed steel bars should be straightened first, and damaged components should be repaired before being stored. Otherwise, they should be replaced.
3. Regularly remove rust and stains from scaffolding components. In areas with high humidity (above 75%), anti rust paint should be applied once a year, usually once every two years. Fasteners should be coated with oil, and bolts should be galvanized to prevent rust. In areas without galvanizing conditions, kerosene should be used to clean and oil should be applied to prevent rust.
4. Fasteners, nuts, washers, bolts, and other small accessories used for scaffolding are prone to loss. When supporting, the excess parts should be promptly recycled and stored. When dismantling, they should be inspected in a timely manner and should not be left in a mess.
5. Tool type scaffolding (such as gantry, bridge, hanging basket, material receiving platform, etc.) should be stopped for maintenance in a timely manner after removal, and should be stored in storage.
6. Establish a sound system for the receipt, recycling, self inspection, and maintenance of scaffolding tools and materials, and implement quota requisition or leasing according to the standards of who uses, who maintains, and who manages, to increase losses and losses.
The above is the content explained by the steel pipe fastener manufacturer. Thank you for watching.
---