Is the construction steel pipe fastener easy to use?
---
---
Is it easy to use steel pipe fasteners in construction?
The various properties of steel pipe fasteners in construction are superior, such as resistance to fracture, sliding, deformation, peeling, rust prevention, etc.
The fastener must have sufficient strength, durability, and elasticity, and effectively maintain a reliable connection between the steel rail and the sleeper.
When choosing building steel pipe fasteners, we pay attention to the price of building steel pipe fasteners. Everyone can greatly help themselves based on the actual situation of the product and its different characteristics when using it.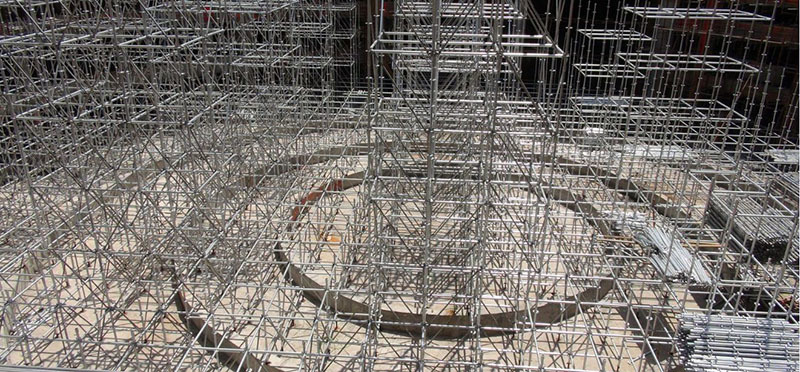 So in the process of using the product, we will carefully understand the proportion of steel pipe fasteners, and then determine whether it is suitable for us through a certain proportion. Therefore, we can see that its price is reasonable. In some price lists provided by many manufacturers, it can be seen that its use method is relatively simple, long-term use, will not fall off, and will not cause abnormalities. Therefore, there are many fields that can be used. Let us truly feel the help and function that the product can bring to people, and it is favored by people. Therefore, the price of the product is relatively advantageous, and everyone recognizes it.
How should steel pipe fasteners be lubricated?
The commonly used steel pipe construction fasteners may not be as good as before in terms of lubrication, so in order to make it easier for users to make steel pipe construction fasteners better utilize their prices, we always explain how to lubricate steel pipe fasteners. When it comes to lubrication effect, refueling is indispensable to achieve its lubrication effect, but it is important to pay attention to this phenomenon when refueling.
Firstly, some base oils and low viscosity oils are often used under low temperature and high speed conditions, while some high viscosity oils are often used under high temperature and high load conditions, playing an extraordinary role in the application of building fasteners. Therefore, lubrication of building fasteners is essential for everyone. When using them, please pay more attention to small issues of damage to building fasteners to avoid any negligence.
Another aspect is the use of lubricating oil. Do not mix different brands and types of lubricating oil to avoid unnecessary effects. Due to different brands or dilutions of oil, there may be differences in performance due to different thickeners, additives, and base oils. Therefore, it is assumed that when your building fasteners have burrs, iron filings, dust, and other foreign objects.
Or when there is some noise and shaking during operation, corresponding measures such as lubrication must be taken to ensure that the time value of building steel pipe fasteners has a higher performance. Daily care for the elderly also effectively extends the service life of building steel pipe fasteners, greatly shortening the resource consumption of enterprises.
The above is the knowledge shared by the editor of the steel pipe fastener manufacturer, hoping to be helpful to everyone.
---