The History of Ductile Iron Well Covers
---
---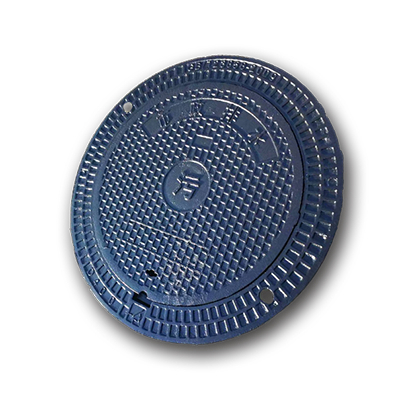 Background
The underground of a major city is filled with underground utilities: sewers, rainwater channels, steam tunnels, and utility corridors. Usually, channels called manholes are regularly excavated into these underground pipelines for maintenance personnel to access them. A manhole cover is necessary so that people can clean, inspect, or repair underground utilities. In the third water supply tunnel in New York City, the manhole cover can be as shallow or as deep as 70 floors. The manhole cover is a circular iron plate that sinks into the streets and sidewalks, preventing pedestrians from falling into the manhole.
The diameter of the manhole cover must be at least 22 inches (56 centimeters), but it can be up to 60 inches (1.5 meters) in diameter. The average coverage weight is between 250 and 300 pounds (113-136 kilograms). The important thing is that the manhole cover is heavy because the sewer produces methane gas, which can push the lightweight cover and allow toxic gases to enter the street.
History
Once people start living in cities, the problem of human waste becomes a problem. The first batch of cities were built along huge rivers as open sewers. The periodic plague caused by excessive human excretion due to close contact with people is almost unsatisfactory. Roman civil engineers solved this problem with the invention of underground sewage pipes. The Roman sewer, which was manually excavated and built with bricks, collected urban waste and deposited it downstream. The Romans built channels into these sewers for regular cleaning. Stone manhole covers that seal these passages can still be seen in the ancient Roman city of Jerash, Jordan.
It will take some time for modern civilization to upgrade to the level of the Romans. In 1856, the construction of the Chicago sewer system began. By 1870, New York City had only 200 miles (320 kilometers) of sewage laid, compared to 6200 miles (10000 kilometers) today. The first covered manhole may have been built in the early 19th century, not for sewers, but for water or urban natural gas pipelines. As is well known, the covers of these manholes have not survived to this day.
Raw material
The manhole cover is made of cast iron. Cast iron means melting iron and then pouring or casting it into a mold. A typical manhole cover is cast with gray cast iron. Ductile iron is used for special manhole covers due to its high strength, as found near aircraft terminals. Grey cast iron is composed of elemental iron and alloying elements carbon and silicon. Alloying agents, mainly carbon, give cast iron strength and durability. Produce ductile iron by adding manganese to molten iron. Manganese causes the carbon in iron to form nodules instead of flakes, giving ductile iron higher strength and ductility.
---