Socket type buckle scaffolding series
---
---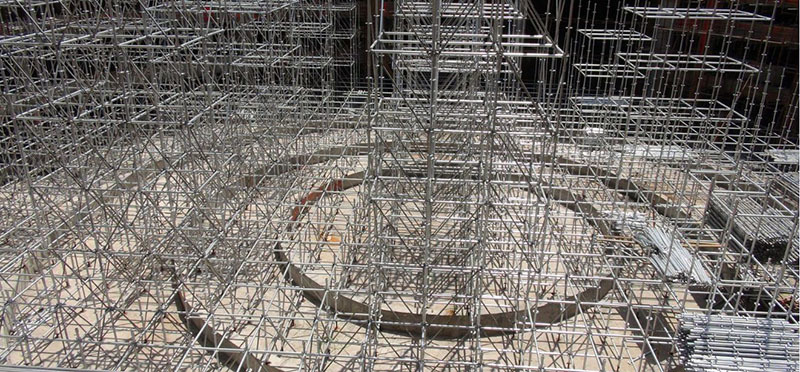 The socket type disc buckle frame adopts a specially designed disc machine pin self-locking structure. By simply inserting the pin into the disc self-locking, the system components can be combined into a whole. The axial force characteristics make the frame system safer and more reliable. A worker can also quickly build and remove the frame with a hammer, with low labor costs, no loose parts, and low material loss rate.
Safety: The product has good overall quality and no loose accessories. The tightening mechanism of the product can ensure the reliability of system locking. The construction of the buckle scaffolding system can be achieved with only one worker and a hammer.
Economy: extremely high efficiency in construction and demolition. While adopting modular design, the entire system can be quickly assembled and constructed through only one connecting pin.
Features: Strong flexibility, easy disassembly and assembly, and flexible construction.
---