The difference between lightweight ductile iron manhole covers and heavy-duty ductile iron manhole covers
---
---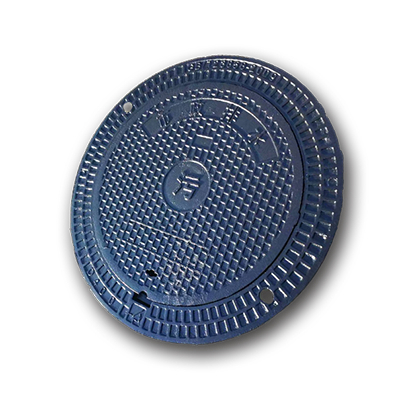 1. The scope and location of product application vary.
Heavy cast iron manhole covers are generally suitable for fields with heavy loads. For example, airports, highways, docks, Second Ring Road, urban highways, etc., in this case, the common characteristic is being subjected to high loads and heavy pressure. The application scope of ordinary nodular cast iron cover is one of sidewalk, small square, community, bicycle lane, township third-class highway, etc.
2. Different materials.
Different materials mean that the material of ductile iron manhole covers must be cast iron. Because only cast iron materials can obtain the required strength, ordinary manhole cover materials can be applied with cast iron, composite materials, resin materials, polymer materials, and other materials.
3. The product details are different.
Its thickness is much thicker than general manhole covers, and general lightweight ductile iron manhole covers are much lighter in weight and thinner in thickness.
---