Quality Testing Technology for Building Materials
---
---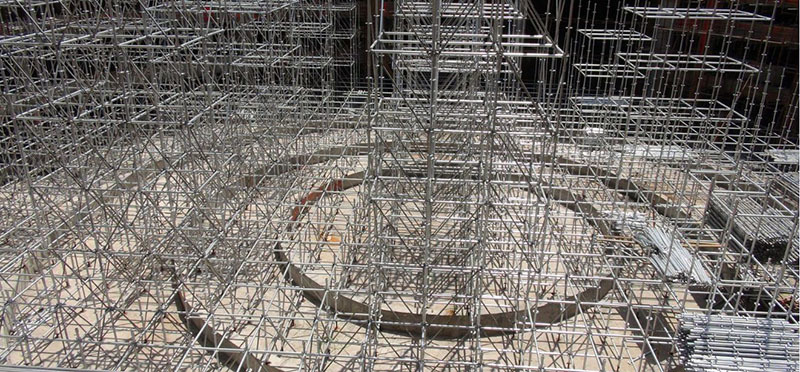 As the pace of urban and rural construction in China continues to accelerate, investment in infrastructure construction continues to increase, and the quality of construction projects is increasingly valued by people. The quality of building materials fundamentally determines the quality of construction projects. Therefore, in order to ensure the quality of construction projects, it is necessary to do a good job in building material testing. However, China's construction project quality testing technology started relatively late, borrowing relevant foreign standards from the beginning, China has gone through a difficult period to have its own relevant standards. At present, China's construction industry is in a period of vigorous development, and the continuous development of construction technology will also promote the continuous development of testing technology. The quality inspection technology of building materials is an important basis for us to conduct building materials experiments. Whether the detection technology is scientific and reasonable, and whether the testing process is well controlled, will affect the scientificity and reliability of our test results. Therefore, testing technology is the "soul" of quality testing. Without scientific and reasonable testing technology, testing work will have nowhere to start and testing results will have no basis.
1. Quality inspection of building materials
As is well known, the testing industry in China has a history of about 20 years from its formation to the present. Over the past 20 years, the scale of the testing industry has grown from small to large, the types of work have changed from single to comprehensive, and the concept of market-oriented testing has grown from scratch, from dark to bright.
The quality standards for building materials are the yardstick for measuring material quality and the basis for quality testing of building materials. The quality standards for different materials also vary. The commonly used quality testing methods currently include appearance testing, written testing, non-destructive testing, and instrument testing. Written testing refers to the review of provided material quality information, test reports, and other literature. Written testing is often a step in building material testing; Appearance inspection refers to the intuitive inspection of the variety, specifications, dimensions, and relevant signs of building materials to see if there are quality issues such as appearance defects; Instrument testing refers to the quality identification of the internal composition and chemical composition of materials using testing equipment and instruments; Non destructive testing refers to the testing of materials using techniques such as ultrasound and X-ray without damaging the building material samples.
2. Problems in the construction material testing industry
Although China's construction material testing industry has achieved great success, it has even reached international leading levels in some aspects. But after all, China started relatively late, and these operating models have many drawbacks, which cannot meet the current situation of China's construction industry. In recent years, with the deep development of the construction industry and the continuous activity of the construction market, the Ministry of Construction has made some adjustments and reforms to domestic testing institutions, and issued several relevant building regulations. The testing market has been standardized, and each testing institution has varying degrees of independence. A complete legal person mechanism is gradually being established, but there are still some problems. (1) Most testing units are not completely independent, some still adhere to the original operating mode, and there has been non-standard competition in the construction testing market. All types of testing units have basically transformed into institutions with independent legal personality, becoming third-party independent service intermediaries. But big
---