Below is a brief explanation of the reasons and installation issues for the sinking of cast iron manhole covers
---
---
Below is a brief explanation of the reasons and installation issues for the sinking of cast iron manhole covers
What is the reason for the sinking of the cast iron manhole cover?
Cast iron manhole covers have played a huge role in our daily lives. There are no invisible cast iron manhole covers in our living area and the roads we have walked through. The cast iron manhole cover has replaced the original cement manhole cover, providing us with a safer and more reliable guarantee. So what are the reasons for the sinking of cast iron manhole covers after use? Below, the editor will give you a brief introduction!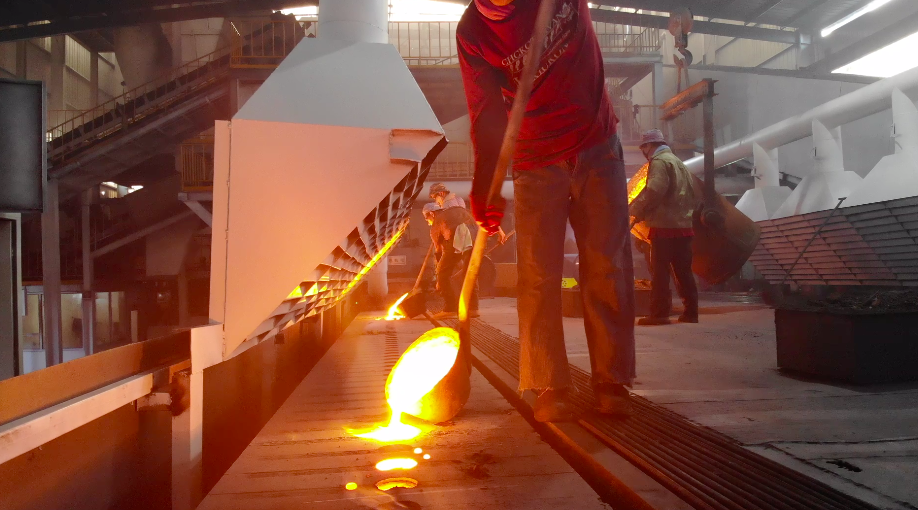 1. The reason for the sinking of the nodular cast iron manhole cover in use is that the manufacturer's design scale for the well body and surrounding structure of the nodular cast iron manhole cover is relatively low, and the backfilling and paving structural layers around the well have been specially reinforced. If there are a large number of heavy overloaded vehicles in urban transportation, it will cause damage to the well and its surrounding environment.
2. It is also possible that the planning and laying of pipeline engineering in the area where the motor vehicle passes through is not reasonable enough. Alternatively, the structure of the well and its surroundings will inevitably experience different settlements under their own weight and vehicle loads.
When a cast iron manhole cover sinks, it may not necessarily be the cause of quality issues. Due to long-term vehicle compaction of the road surface, the road surface and manhole cover have sunk. Don't worry too much about cast iron manhole covers at this time, but it is also important to choose qualified manufacturers or companies to purchase them, as companies and manufacturers with large procurement volume, good quality, and good after-sales support will have better protection.
How to install the manhole cover?
This means that in many cases, a person can lift, remove, and replace manhole covers to complete inspections or work orders. At present, the manpower wasted in processing cast iron cover plates can be used to process another work order, thereby improving the efficiency of the city's labor department.
Reducing the weight that labor department employees have to move and also reducing back pressure. A 42.5 pound covering on the foot is less likely to break a few toes than a 114 pound covering. This means that when employees rush to check their work lists at the end of the day, back pain and other accidents will be reduced, which means fewer work-related injuries and reduced annual medical expenses. In contrast, this makes replacing dozens of manhole covers look like peanuts.
Besides all of this, there is also the issue of wastewater. The cast iron covers must be designed to be installed loosely and easy to remove, and they still have a "keyhole" that allows city employees to lift them with a hook tool. This has generated incredible runoff in the sewer system and must be addressed.
The composite manhole cover can be completely sealed. Because the composite cover can be molded, it can be designed to be locked in place using a worm gear system, which does not require a "lock eye" and can prevent rainwater or other runoff from entering the sewer system.
Even if only considering material and labor costs, canceling composite cast iron manhole covers is a good budget decision. Coupled with the reduction in medical and sewage treatment costs, efforts should be made to promote the use of composite manhole covers instead of cast iron in cities.
---